New Friends
New hero Bella Debuts! Girl with her bow, come with gale. Completing specific tasks to summon her!
New pet Inugami, new mount Unicorn are coming to Eclipse Isle. Completing specific tasks to gain them.
New Play
You can revive your defeated teammates now! Use revive key and designated items to revive your teammates at their tombstones.
Barrel has been enhanced. You cannot be traced in a barrel now.
New System
Solo Tier and Team Tier now have been merged. You will inherit your highest tier from the first season.
Weekly Card and Monthly Card now are available. The rebate rate will be higher than your imagination!
If you feel uncomfortable during the ranked match, you can customize your buttons now.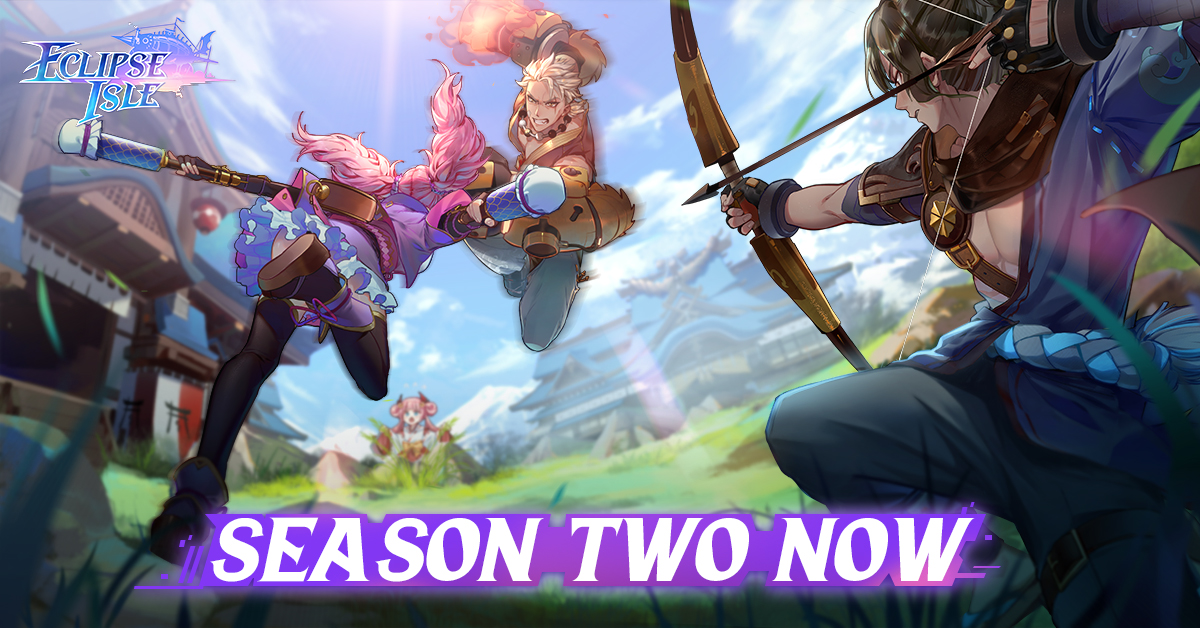 Picture1: Second season announcement